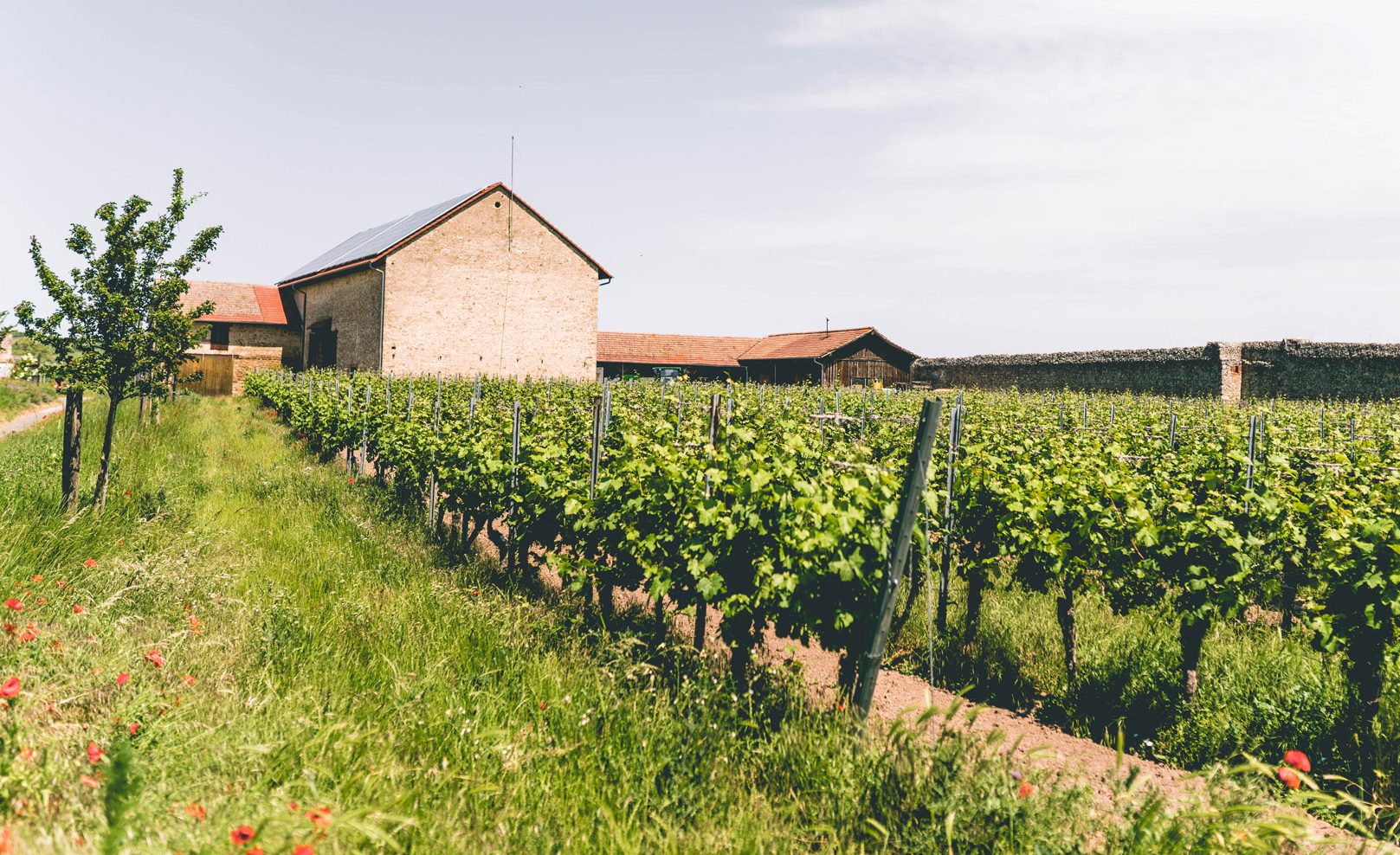 Well-protected within our estate walls, old Riesling vines grow in a soil rich with limestone and clay, forming the basis for high-end sparkling wines. This "clos" is a single vineyard site and is exclusive to our winery.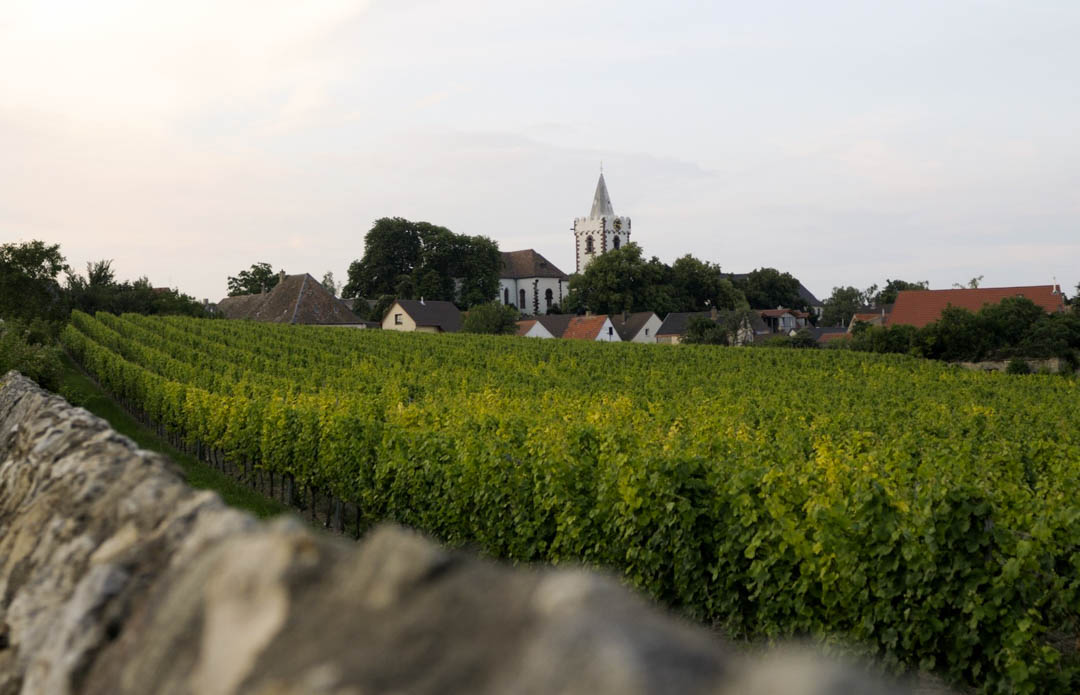 Bockenheimer Klosterschaffnerei
A prime, historically significant site in the center of Bockenheim, partially surrounded by limestone walls. 30 year old Riesling and Silvaner vines grow here on a gently sloping south-facing hillside. The terroir is sandy at the top of the hill and a lush clay soil towards the bottom.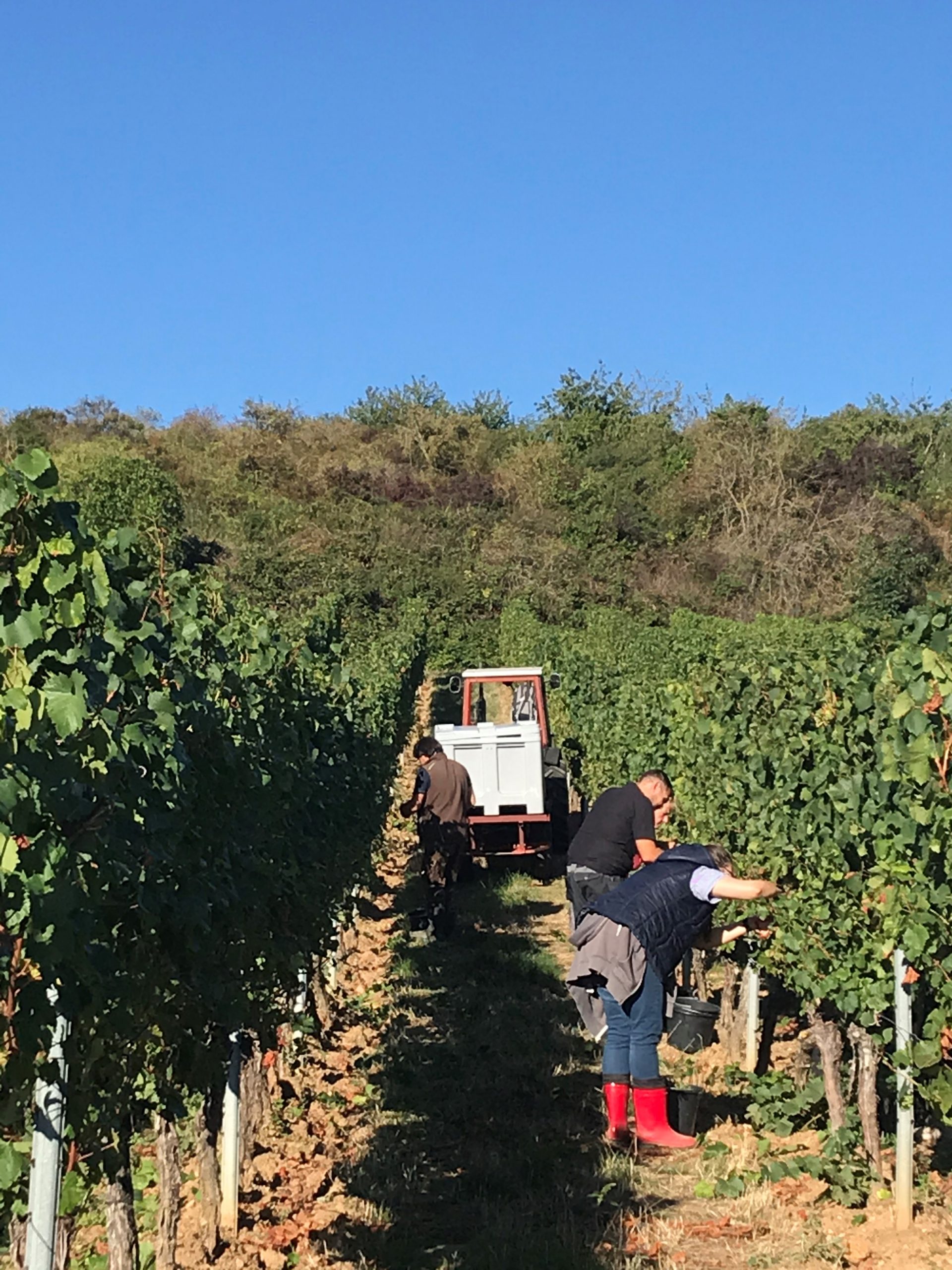 Bockenheimer Haßmannsberg
The site of a former quarry- the vineyard's soil is mostly limestone and taylor made for our Chardonnay grapes, which our able to repine to their full potential in the stoney terroir. The vineyard's hilltop is overgrown with strips of brambles and scrub bushes, and provides the perfect refuge for birds, insects, deer and other local flora and fauna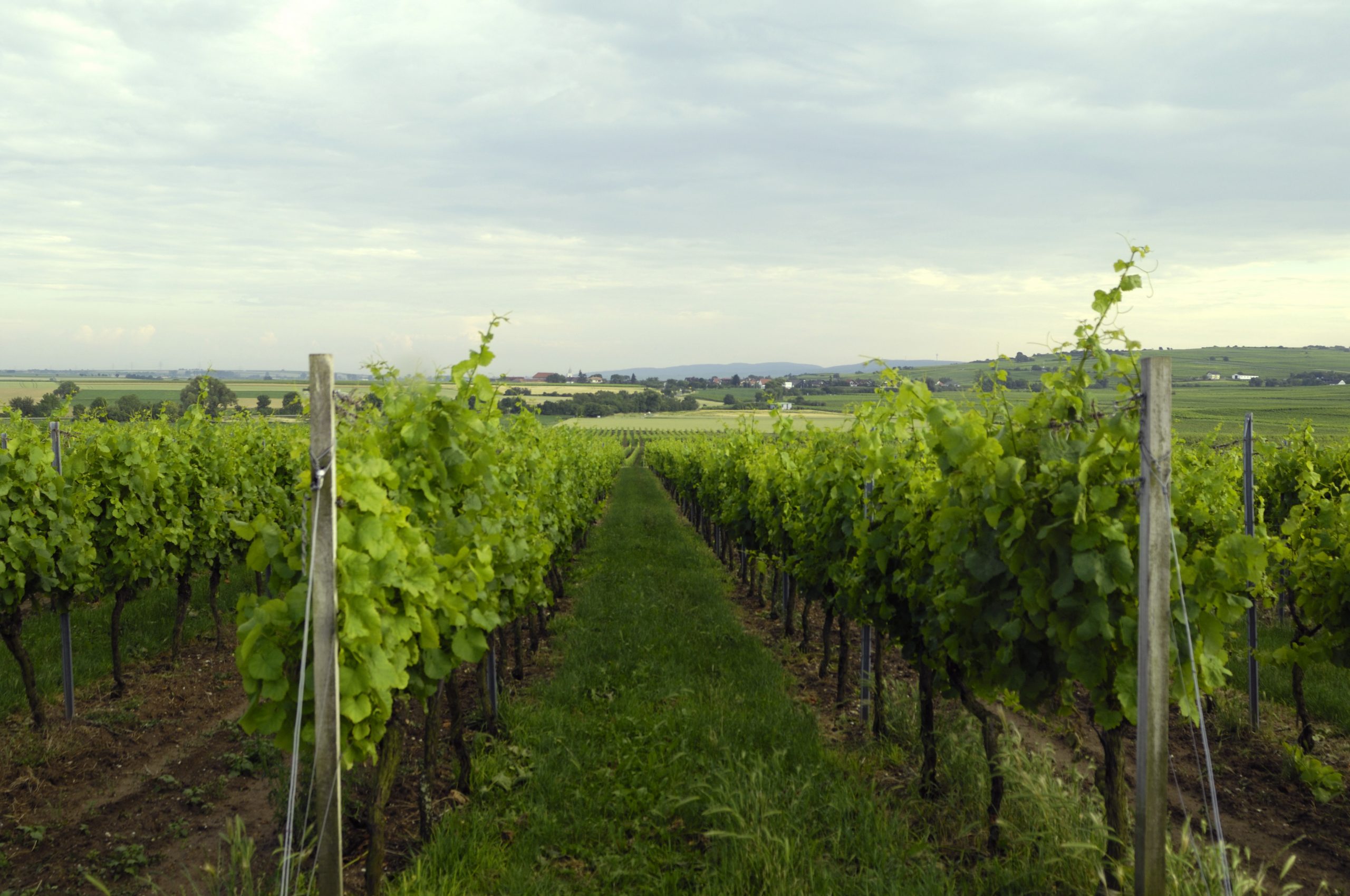 Planted with pinot blanc (Weissburgunder)  and pinot noir (Spätburgunder), this vineyard is located in the north of Bockenheim, west of the main road. The soil is characterized by limestone, clay, and gravel, with deposits of sand, and contributes a complex mineral quality to our burgundy variatels.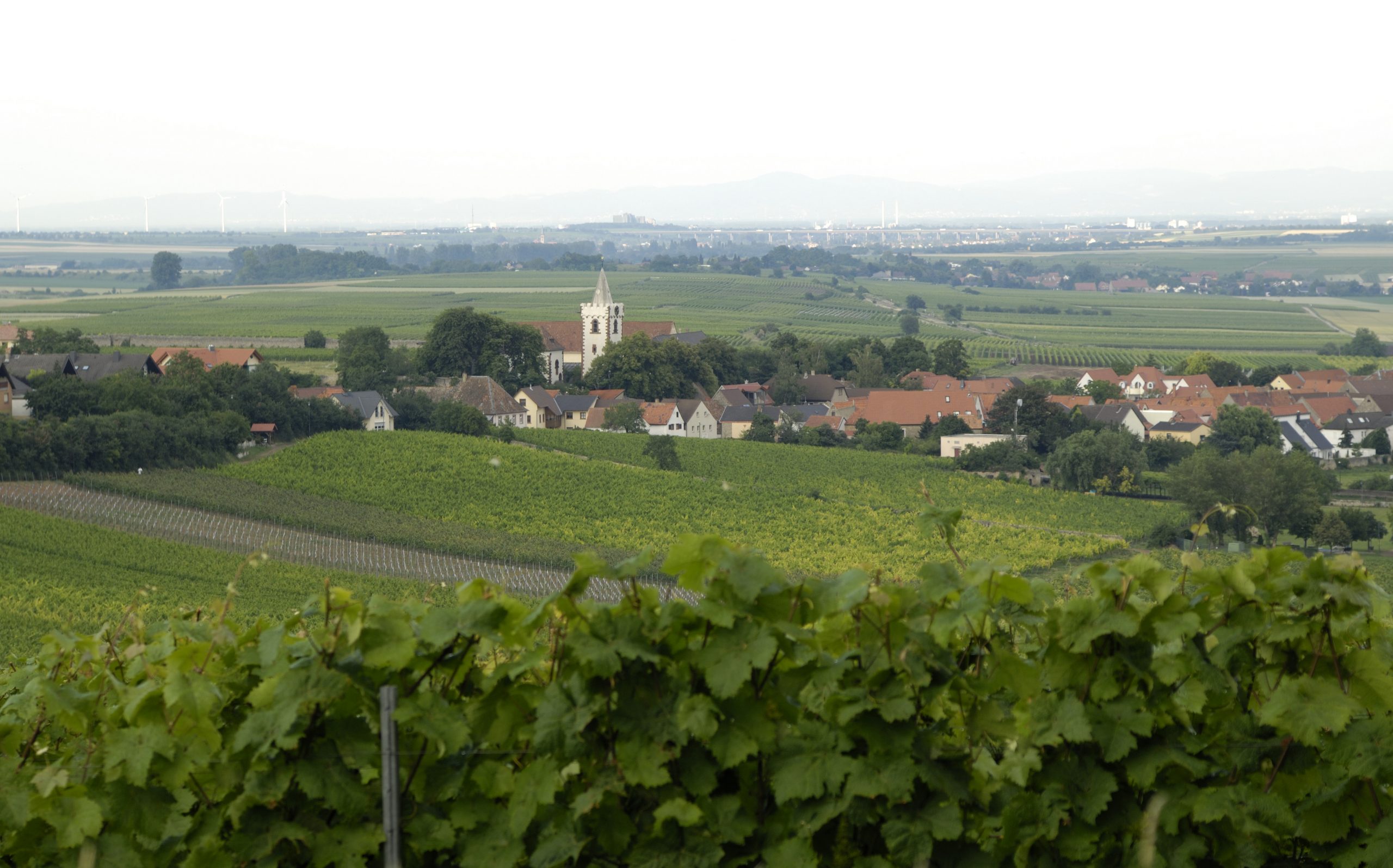 Adjacent to the Bockenheimer  Klosterschaffnerei vinyard, this site is planted with the classic bordeax varietal – cabernet sauvignon. It's a perfect place to work on a sunny day, or to take a walk through the heart of Bockenheim and its vineyards.